Nicholas A. Zoffel, Ph.D.
Professor and Director of Strategy & Integration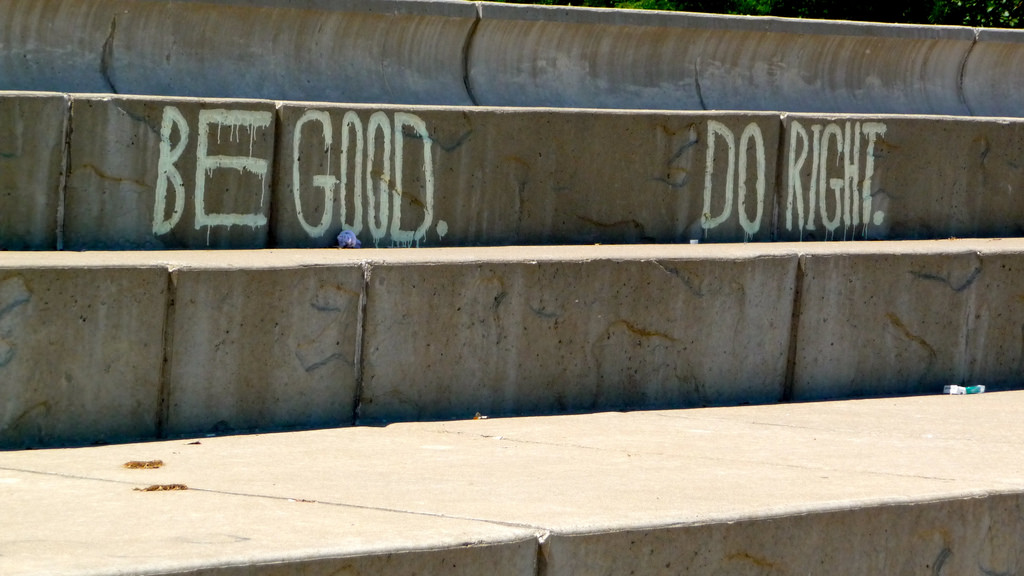 I'm a Professor in the Department of Communication at Sierra College and the Director of Strategy & Integration at Edoptics, an NGO that creates spaces for high-level stakeholders and change makers to communicate, explore academically grounded approaches, and engage in productive collaboration for human capital, education and civic affairs. We connect future-focused institutions and organizations to innovate learning spaces, co-create curricula, build and evaluate programs, develop and enthuse community, and mentor students who will become leaders prepared for the 21st century. This coincides with my teaching and international presentations focus on the social influence of identity and performances of power in everyday life as part of routine relationships. My research agenda follows three intersecting trajectories, the first is critical approaches to the foundations of community belonging, the second; is embedded in promoting equity and perpetuity as people interpersonally share their perceptions and expectations; and the third is how new media can aid in the design of systemic change programs for community vitality.
I recently presented my research and participated in a scholarly exchange at the Communication, Media, & Governance in the Age of Globalization Conference in Beijing & Shenzhen, China. In the summer of 2019, I also participated in an exchange with the State Department's collaboration with NorCal World Trade Center and the Kingdom of Morocco. I'm also the author of the interpersonal communication text, Uncensored Relationships & Stories to Build Them By (or Not) and my forthcoming co-authored book in 2019, Don't Forget to Change the World While You're There! Navigating College and Building a Sustainable Future.
In 2018, I was honored to be the inaugural recipient of the Central States Communication Association's Warren Mentorship award. In 2019, I was nominated for the Michael and Suzanne Osborn Community College Outstanding Educator Award.
Curriculum Vitae Highlights
I love working with people, collecting stories, and building connections. I'm often a tweet, fb post, or picture away from knowing my authentic self. Usually, I'm just a communication professor, an occasional compassionate disruptor, heavy consumer of culture, and broker of non-traditional relationships.
Current Position
Edoptics (formally JFK Eagle Foundation)
Co-Founder & Director of Strategy & Integration
July 2006 to present
Sierra College, Rocklin CA
Professor, Dept. of Communication Studies
Aug 2011 to present (Tenure-Granted 2015)
Highlighted Publications & Ancillary Materials
Ruddick, K., Zoffel, N., Hendrix, K. (2019). Engage & Activate, Navigating Higher Education and Beyond. San Francisco, CA: Cognella.
Zoffel, N. (2018, 2019), Weekly Lecture Spark. Los Angeles, CA: Sage.
(ANCILLARY MATERIALS) Fassett, D.L., Warren, J.T., & Naimby, K. (2019). Communication, A Critical Cultural Introduction. San Francisco, CA: Cognella.
(ANCILLARY MATERIALS) Guerrero, L. K., Andersen, P. A., & Afifi, W. A. (2017). Close encounters: Communication in relationships. Los Angeles, CA: Sage.
(ANCILLARY MATERIALS) Croteau, D., & Hoynes, W. (2018). Media in a Digital Society.
(ANCILLARY MATERIALS) Dines, G., & Humez, J. M. (2017). Gender, race, and class in media: A critical reader. Los Angeles, CA: Sage.
Zoffel, N. (2017). Uncensored Relationships and Stories to Build Them By (or not). Debuque, IA: Kendall Hunt.
Zoffel, N. (2010). Producing a Mix-Tape: An Activity for Contextualizing Course Content. Communication Teacher, 24:4, 192-196.
Zoffel, N., & McGaffey, S. (2009). Contributions to peace through professional wrestling: Examining the peacekeeper performances by the gender twisted women of Lucha Libre Femenil. Global Media Journal, 8(15).
Warren, J.T. & Zoffel, N. (2006). Living in the Middle Sexual Identity and Communication in Everyday Lives. Eds. Karen Lovaas & Mercilee Jenkins. Thousand Oaks: Sage.
Non-Profit, NGO, & IGO Experience
Strategic Communication, Planning and Facilitation
Organizational Development and Capacity Building
Budget Management and Perpetuity Modeling
Policy Development and Analysis
Advocacy work and Constituency Building
Doctor of Philosophy
Bowling Green State University
May 2007
M.A. Communication Studies
San Jose State University
May 2003
Grants, Foundation Funding, & Awards
Secured Grants, Foundation Funding, & Access to Nonprofit Research Funding: $39,115,000
Research Funding for Projects Under Review (not included in secured totals): $20,873,200
Inaugural recipient of the Central States Communication Association's John T. Warren Mentorship award (2018)
Nominee, National Communication Association, Michael and Suzanne Osborn Community College Outstanding Educator Award (2019)
Research & Teaching Specialties
PR/Data Mining Tool: Extensive use of research tools (Critical Mention, Factiva, Ethno2, ATLASi, MacShapa, SPSS, and SAS) to provide qualitative and quantitative evidence regarding issues of agency, power, race, and risk assessment, and Noel-Levitz data use
Research Methods: Ethnomethodology, Critical Ethnography, Narrative Analysis, and Quantitative Representations of Phenomenology
Communication Foundations & Pedagogy: Student centered approaches to the foundations of the communication discipline, including critical approaches within interpersonal and educational contexts
Interpersonal & Media Communication: Ethnographic, Reflexive, and Media approaches to the study of relational difference, race, gender, sexuality, education, finance, and power as part of routine relationship contexts in cultural settings and the dissemination of those understandings
Cultural Performance: Social influence of identity and language, the performance of everyday life and cultural membership, identity authenticity in community contexts attending to issues of agency within cultural settings
Enterprise resource planning (ERP): Salesforce ERP/CRM, Epicor ERP, IFS ERP, Infor ERP SyteLine, Oracle JD Edwards EnterpriseOne, SYSPRO
Nonprofit CRM: DonorPerfect, Blackbaud, Proposify, ZenKit